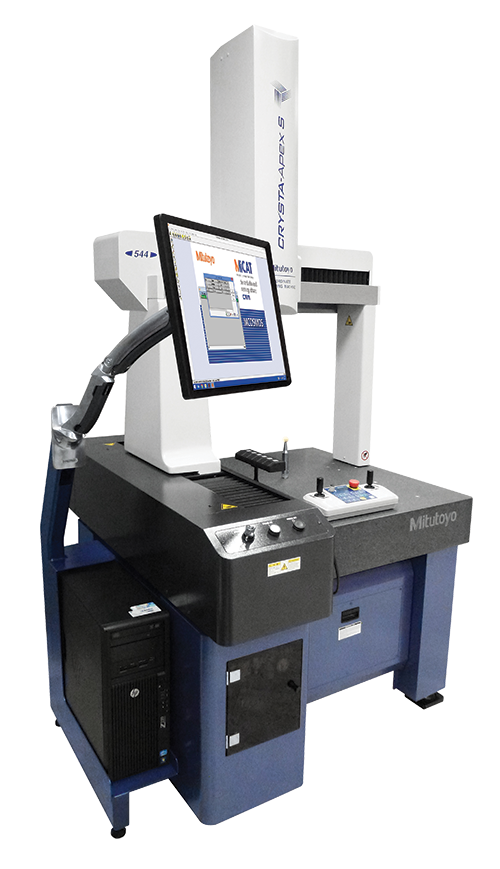 Simple ideas can sometimes make all the difference on the shop floor. MGT's side-mounted monitor stand increases productivity by making the operator's life easier. No more awkward twisting needed to take in the progress of a measuring cycle or calibration routine on a screen that normally sits on a table beside a CMM.
The screen is highly manoeuvrable so it can be viewed at the same time as the probe and workpiece, just off to the side of the measuring surface.

Positions the monitor as close as possible to the workspace for maximum operator convenience.
Fully adjustable arm enables optimum orientation to suit operator preference and helps eliminate distracting screen reflections.
Side-mounting minimises a CMM's footprint to save valuable installation space.
Eliminates the need for a dedicated PC/monitor desk in clean environments.
Cabling is neatly contained within the arm and led around the rear of the CMM for safety and appearance.
Optimised for touchscreen monitors but a version is available to mount a standard monitor together with keyboard and mouse.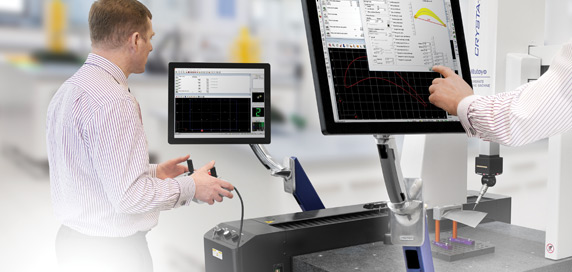 The stand also helps make the most of valuable floor space. Eliminating the need for a PC/monitor table can free up almost as much floor area as the CMM itself, opening up opportunities for installing more equipment in the same space or even reducing the size of the inspection area.
VIEW OUR BROCHURE
You can view our interactive MGT brochure as an online flip book. Easy to view, download, print and share.