General-purpose measuring equipment is mostly all that is ever needed for efficient inspection, especially if a CMM is available. However, there are applications where the restriction of factors such as batch size, budget, efficiency or footprint dictate that a bespoke solution is required. MGT's experience enables the design and development of special-purpose machines that outperform standard metrology products while incorporating one or more of these to accomplish the high accuracy measurement function itself.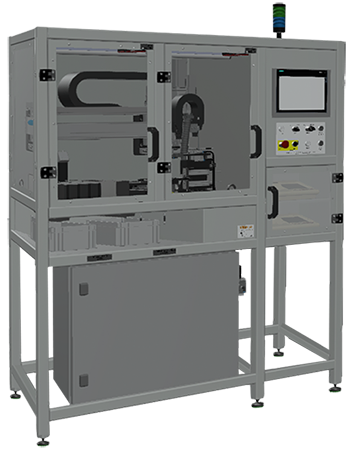 Automated Dual Surface Finish
Measuring Machine
This automated surface finish measuring machine uses two Mitutoyo SJ-310 Surftests to test up to 120 parts at a time. The parts are loaded into a magazine and the system picks the part up, moves it, measures it and then ejects it before repeating the cycle for the whole batch.
Conforms to BS EN 10049:2013.
Automated measurement system.
Unmanned operation.
Multiprobe Gauging System
This system uses multiple Linear Gauges to measure the required features simultaneously in only a few seconds. The Multiprobe approach is used where the volume of parts to measure dictate a very fast cycle time.
Flexible for different parts.
High-speed measurement.
Robust, shop floor hardened.
Automotive Automated Surface Finish Measuring Machine
This automatic surface finish testing system for automotive parts uses a Mitutoyo SV-M3000-CNC Surftest for making the measurements with part positioning handled by nine programmable axes.
Surftest SV-M3000-CNC integration.
Automated measurement system.
Optimised for cylinder blocks, heads and crankshafts.
Force and Thickness Measuring Machine
This system measures the thickness of a part while under a constant 100kgf load and also maps the force/deflection characteristics of an internal spring mechanism.
Fast measurement.
Stable and repeatable system.
Combined force and thickness measurement.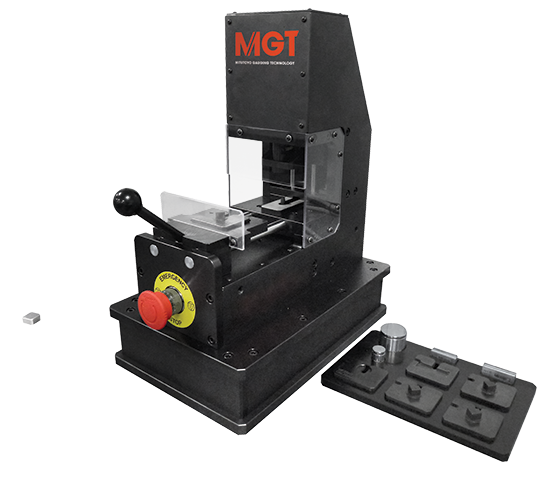 Automated Visual Comparator with Rotary Table
An automated visual comparator photographs a good part and then compares this master image to photographs of production parts and records differences between them.
Automates a manual process.
User friendly system.
Fast cycle time.
VIEW OUR BROCHURE
You can view our interactive MGT brochure as an online flip book. Easy to view, download, print and share.