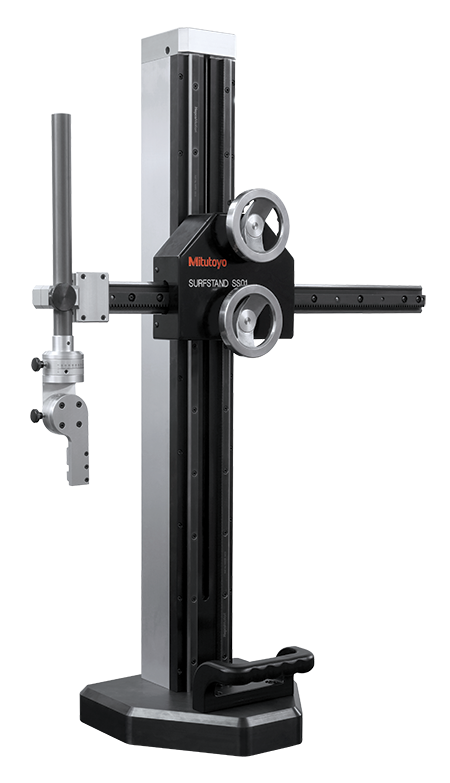 MGT has developed a radically new solution for measuring surface roughness safely and efficiently on large and heavy, or delicate components in the form of a manually operated stand carrying Mitutoyo's well-proven SJ-400 Series Surftest detector head.

Mounted on the same large surface plate as the workpiece to be inspected, this substantially built stand can be manoeuvred and adjusted to position the detector on practically any surface of the workpiece desired.

Provides stability, repeatability and versatility in the surface roughness testing of challenging components.
Enables practically any component surface to be accessed for accurate and repeatable measurement.
Delivers significant productivity improvements by simplifying and speeding up component handling.
Eliminates the potentially unsafe, improvised methods commonly used in industry.
May be adapted to carry other types of probe that require safe, accurate and repeatable placement relative to a machined surface – such as, for example, a linear probe for measuring radial runout of rotating components.
Grip on base provides easy handling.
The SJ-400 Series detector is carried on an adjustable-length tube mounted on an extendable arm carried by a vertically travelling carriage on the column, thus enabling positioning of the detector anywhere in the vertical plane within reach.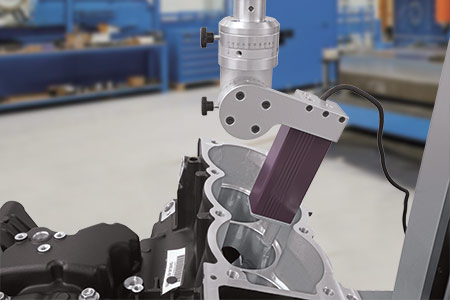 VIEW OUR BROCHURE
You can view our interactive MGT brochure as an online flip book. Easy to view, download, print and share.