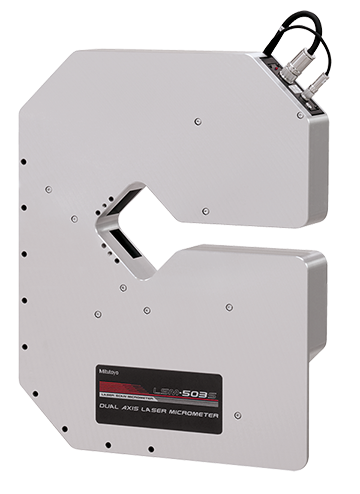 Mitutoyo's Dual Axis Laser Micrometer is a scanning-laser based measurement system designed to measure and feed back to control and recording equipment the external diameter of a wide variety of product including, but not limited to, extruded forms such as electrical wire, plastic and glass filaments, tubing, and similar.
The crossed-axis lasers used enable position within the target area, as well as size, to be accurately measured.

Non-contact measurement for online or offline checking of outside diameter, position, ovality.
Choice of dual- or single-axis operation allows flexibility and high performance.
Measurement insensitivity to product positioning or movement guarantees reliability.
Process and line-control applications include continuous fibre drawing, loose tubing, glass pre-forming, glass tubes/bars.
Automatic control potential saves labour costs.
Aids continuous improvement in product quality and reduction of scrap.
Dedicated calibration master and v-block are available (optional items).
The extremely fast, non-contact laser technology employed makes it possible to measure cold, hot, fragile or soft product that may be stationary or moving, even vibrating, where conventional instruments cannot be used or may well risk damaging the measured item.
As the system is based on Mitutoyo's well-established and extensive LSM-5xx Series Laser Scan Micrometer and the LSM-6200 Multi-function Display Unit, a wide choice of measurement capacity, accuracy and resolution is available to suit practically any application.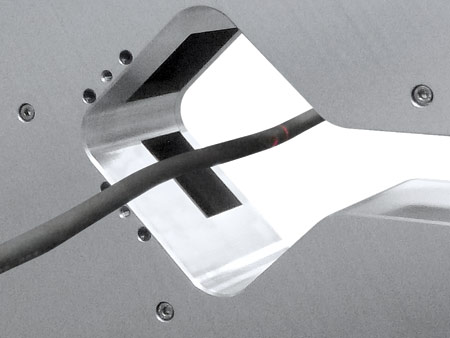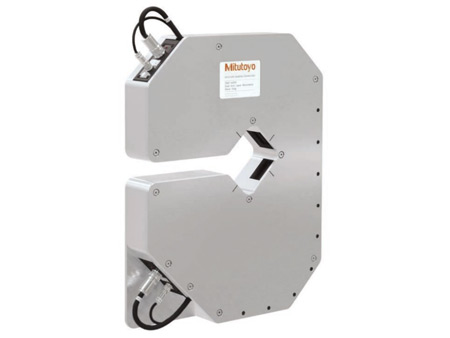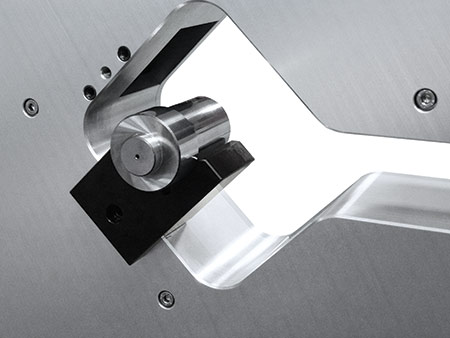 VIEW OUR BROCHURE
You can view our interactive MGT brochure as an online flip book. Easy to view, download, print and share.